Medium:
Television
Fandom:
American Horror Story
Subject:
Tate/Violet, Violate
Title:
I love you; I'm not gonna crack
Warning(s):
Some profanity, and possible self-injury trigger(s).
Notes:
I wrote this for the obvious reason- I love the crap out of this pairing. I wanted to add my own fanmix in with the rest. I tried to keep the songs on a timeline, stretching over the season. It looks (as best as I could do) the transition of Tate becoming better, into Violet's spiral into sadness/depression. Hope you enjoy, and please comment if you're downloading :)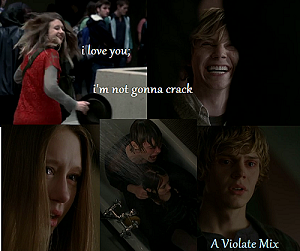 1. Hey There, Ophelia - MC Lars
Meanwhile, my girl Ophelia is goth as hell
Keeps a razor by her wrist
Rocks out to Soft Cell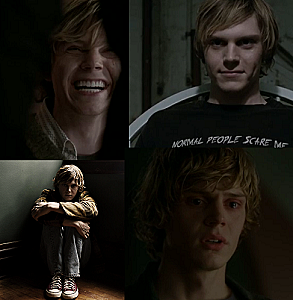 2. Lithium - Nirvana
I like it; I'm not gonna crack
I miss you; I'm not gonna crack
I love you; I'm not gonna crack
I killed you; I'm not gonna crack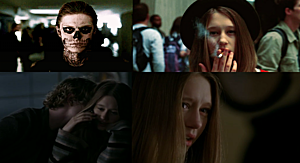 3. Broken - Seether feat. Amy Lee
I wanted you to know I love the way you laugh
I wanna hold you high and steal your pain away

The worst is over now and we can breathe again
I wanna hold you high, you steal my pain away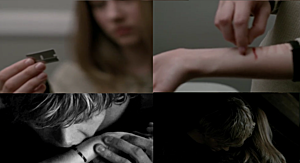 4. Breathe Me - Sia
Help, I have done it again
I have been here many times before
Hurt myself again today
And, the worst part is there's no-one else to blame

Be my friend
Hold me, wrap me up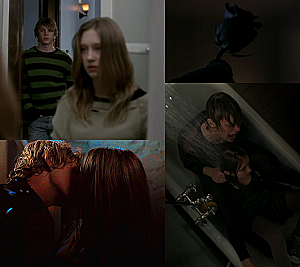 5. Tainted Love - Marilyn Manson
Don't touch me please
I cannot stand the way you tease
I love you though you hurt me so
Now I'm going to pack my things and go
Touch me baby, tainted love
6. Scream! - Misfits
A chill runs up your spine
It crawls into your brain
The freezing touch of fear
It's driving me insane
Although you try to fight
Dragged from the silence where you hide
'til you... Scream
7. Monsters - Forest City Lovers
One day we'll drive away so far
With the monsters on our tails.
We'll talk of hiding out in cities,
But progression never fails.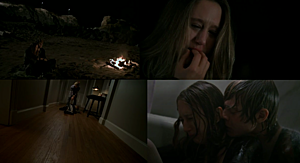 8. The Beacon - A Fine Frenzy
Burning beacon in the night
Can't feel its heat or see its light
That single solitary guide
It must get lonely there sometimes

You were a child, forgot lessons of love untaught
Now, no embrace can quite replace the one that never found you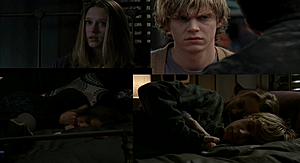 9. I'm So Tired - Fugazi
Out here
I can barely see my breath
Surrounded by jealousy and death
I can't be reached, I've only had one call
Dragged underneath, separate from you all

I'm so tired
Sheep are counting me
No more struggle
No more energy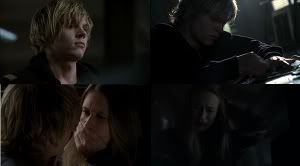 10. Better Man - Pearl Jam

Tell him, take no more, she practices her speech
As he opens the door, she rolls over...
Pretends to sleep as he looks her over

She lies and says she's in love with him,
Can't find a better man...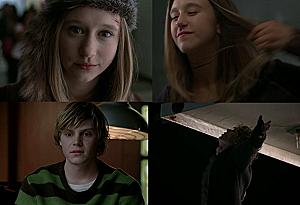 11. Young & Tragic - Dead Man's Bones
I wish that we were magic
So we wouldn't be so young and tragic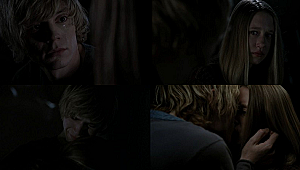 12. Feel it in Your Heart - Cold

I don't want you to pretend
I don't wanna be alone

Feels like I'm torn apart
And I cannot bleed
Caught in the web you made
This just can't be real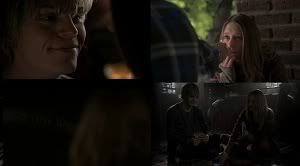 13. For You - HIM
In the grace of your love I writhe in pain
In 666 ways I love you and I hope you feel the same

In 666 ways I love you and my heaven is wherever you are
14. Rebel Love Song - Black Veil Brides
Never gonna' change my mind
We can leave it all behind
Nothin's gonna' stop us
No not this time